Corporate Facts
---
Headquartered in Tampa, Florida, Venatôre is a seasoned and respected enterprise IT, logistics, and mission support services provider. Through the use of creative, out-of-the-box thinking, Venatôre seamlessly blends advanced technology and process-driven delivery frameworks to provide global services and solutions to meet the most demanding requirements. Our corporate leadership team is comprised of highly successful, respected industry veterans who possess the experience, strategic vision and technology foresight that enable Venatôre to deliver mission-critical solutions that enhance our customer's capabilities.
Venatôre is an SBA-certified 8(a) Small Disadvantaged Business and an ISO 9001:2015 registered company.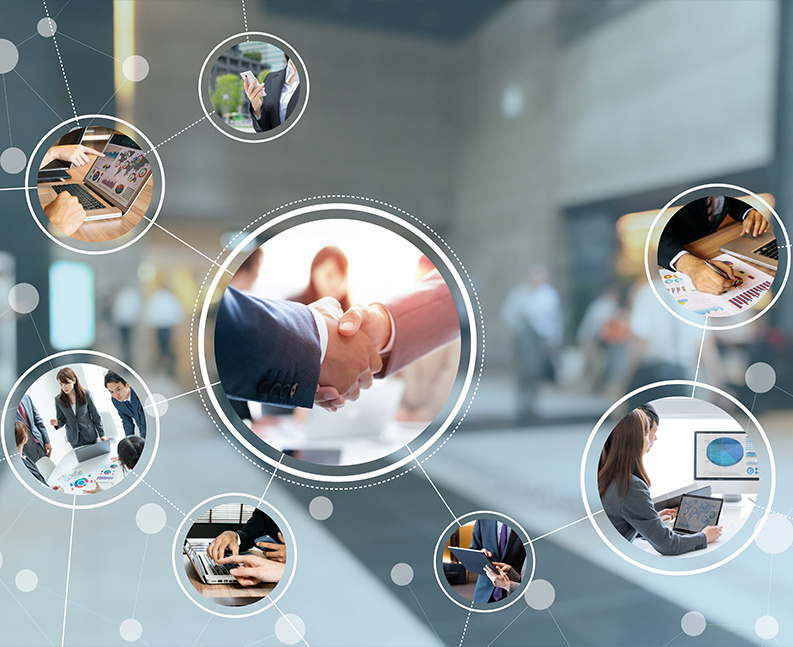 We Improve Customer Outcomes
Venatôre is an unbreakable bond between people, technology, and innovation. In every action we perform, these elements function together, resulting in services and solutions that extend our customers performance capabilities and expand their range of possibilities.
Global Reach
In business since 2007, Venatôre has developed a successful global management structure that is able to recruit and sustain a highly talented workforce supporting some of the most demanding DoD missions both in the continental United States (CONUS) and outside the continental United States (OCONUS).
Proven, Mature, and Highly Effective Results
Venatôre has provided Enterprise IT service delivery and management support to seven DoD Joint Commands to include the United States Central Command (USCENTCOM), U.S. Strategic Command (USSTRATCOM), U.S. Special Operations Command (USSOCOM), U.S. Southern Command (USSOUTHCOM), U.S. European Command (USEUCOM), U.S. Africa Command (USAFRICOM), and U.S. Cyber Command (USCYBERCOM), as well as the Defense Information Systems Agency (DISA).
Award-Winning
Venatôre flawlessly blends advanced technologies and innovative approaches to deliver exceptional solutions to our customers. In recognition of our operational value, Venatôre's technology experts were recognized with a DoD CIO Award for Excellence in 2018.
Ease of Access
Our services are accessible through 8(a) direct award or via several Government Wide Acquisition Contracts (GWACs) including: GSA Schedule IT-70, GSA 8(a) STARS, GSA Alliant and Alliant Small Business, U.S. Navy Seaport NexGen, U.S. Army ITES-3S, U.S. Army CECOM RS3, and SOCOM-Wide Mission Support (SWMS) Group B.
"Venatôre is a key component to our outstanding success and support to USCENTCOM.  Venatôre's positive impact on the contract can't be overstated.."
From the very beginning, we've dedicated ourselves to finding the perfect balance between talented, career minded employees, leading-edge technology and innovative management practices. We continue to build on these tenets to develop a world-class IT service organization that enables our employees to deliver high performance solutions that solve our customer's most critical requirements.
» Venatôre's employees are our most important asset. We employ people of exceptional creativity, expertise, and determination who work closely with one another and with our customers.
» We make our Partnership with our customers and our desire for their success the center of everything we do.
» We maintain the highest standards of professional integrity and ethical behavior.
» We pursue technical growth and market diversification to increase value for our customers and career advancement opportunities for our employees.
At Venatôre, our exceptional service capabilities are inexorably linked to the mission of our
Venatôre maintains a core business focus on providing enterprise engineering, systems integration, fielding, and technical services to a broad array of Federal government agencies to include the U.S. Department of Defense (DoD), the Department of State (DoS), the Department of Homeland Security (DHS), the Department of Justice (DoJ) and other U.S. Government civil agencies.
Our technology service offerings also extend to State and Local government markets, to include solutions for the critical first responder community.
Whether applying technology to protect our nation's critical infrastructure, to better secure our commercial ports and seaways, to improve timely local communications and information dissemination capabilities, or in response to natural disasters, Venatôre offers our expertise and experience in a myriad of ways.
At Venatôre, we are dedicated to providing our customers with the highest quality services and products that meet their critical mission needs both within cost and schedule. We are committed to delivering innovation and excellence while maintaining our "right the first time" philosophy.
Our quality assurance discipline is built upon proactive, persistent and proven methodologies, seamlessly integrated into all of our core business operations and IT service delivery practices.
"Venatôre provides highly-qualified, certified professionals meeting or exceeding expectations in USSTRATCOM's 24×7 Enterprise Service Center and Cybersecurity Watch Center."
Through both corporate partnerships and our own prime contracts, Venatôre can access a wide variety of major contracts with the Federal government, providing ready access to Venatôre's diverse service offerings.
Company Data
» DUNS: 784076403
» CAGE Code: 4N9W3
» UEI: L3KUR35X99D3
» NAICS Codes: 541330, 541511, 541512, 541519, 541611, 541618
Certifications
» SBA 8(a) Certified
» ISO 9001:2015 Certified
» DCSA Cleared Facility
» ITAR Registered
» State of Florida certified Minority Business Enterprise (MBE)
» DCAA approved Deltek Cost Accounting System
» GSA Information Technology (IT) Schedule 70
   Contract No.: 47QTCA19D009Q
   

» USSOUTHCOM J7 Humanitarian Assistance &
   Disaster Preparedness (HA/DP)
» SOCOM Wide Mission Support (SWMS)
   Group B
» GSA 8(a) STARS III
   Contract No. 47QTCB22D0067
   PM Contact: Linda Trice, 813.229.7500
   Stars3@venatore.com
   

» State of Florida IT Staff Augmentation Services